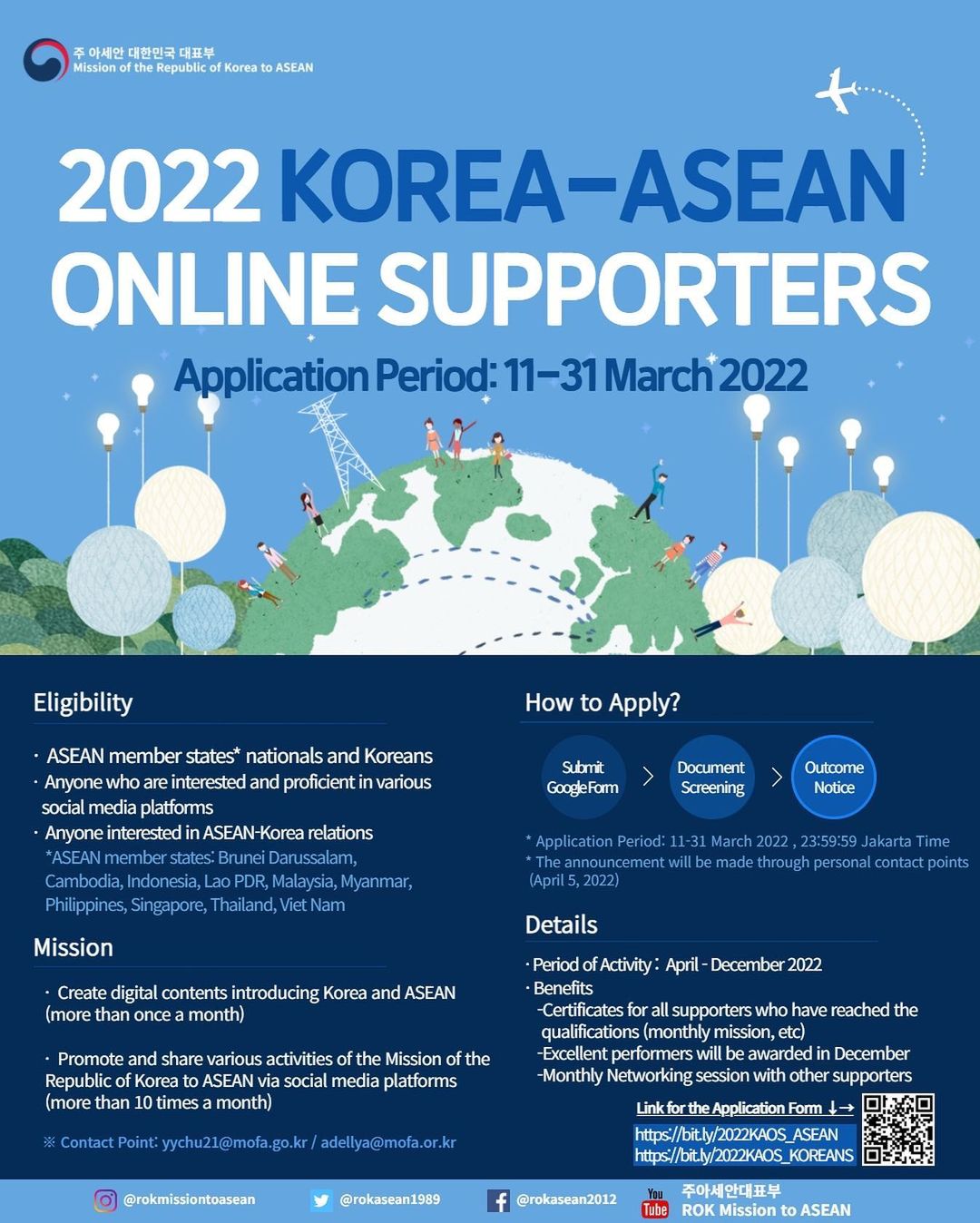 Greetings from ROK Mission to ASEAN,
We are excited to announce the launch of our event this year, ASEAN-Korea Online Supporters 2022. As you may know, Korea and ASEAN have been having a friendly relationship for many years now. We want to take this opportunity to strengthen that bond through various platforms and ways such as cultural exchanges and trade relations.
Events like these will help us get closer to each other while also understanding more about one another's culture. This time we are going to recruit from all ASEAN Countries' Nationals and Koreans. 50 individuals will be selected and we are eager to meet individuals who are keen on ASEAN-Korea Relations.
Please find this link with more information on what we do!
Thank you.